BARROS AND HAWK TO DEFEND THEIR TITLE AT
VANS BOWL-A-RAMA BONDI 2015
For the 11th year of Vans BOWL-A-RAMA™ Bondi we are taking everything to the next level with an overloaded week dedicated to celebrating art, music, film and true skateboard culture with the "Festival of the Skateboard" kicking off from February 17th, 2015 with the competition taking place Saturday, February 21st 2015.
All the details are here:
www.bowlarama.com.au

Byron G - Back D at the Bay.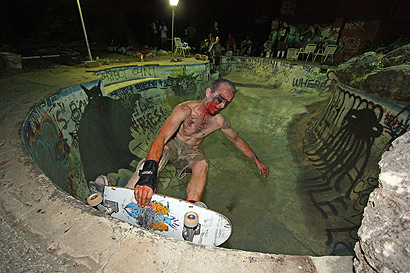 Jon Rule - Night of the Living Dead session at Tortoise pool
Sunday sesh - Rocco at Bayswater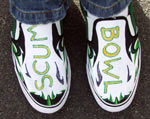 Long before shoe sponsors, video games, big bucks & the X games there were geeks, freaks, mistfits & nomads roaming the streets in search of the concrete wave

They were 100% skaters, scarred for life....they were bowl scum.
Cheers to everyone that contributed over the last few years...
the scum have left the building. Contact admin@wabowlscum.com